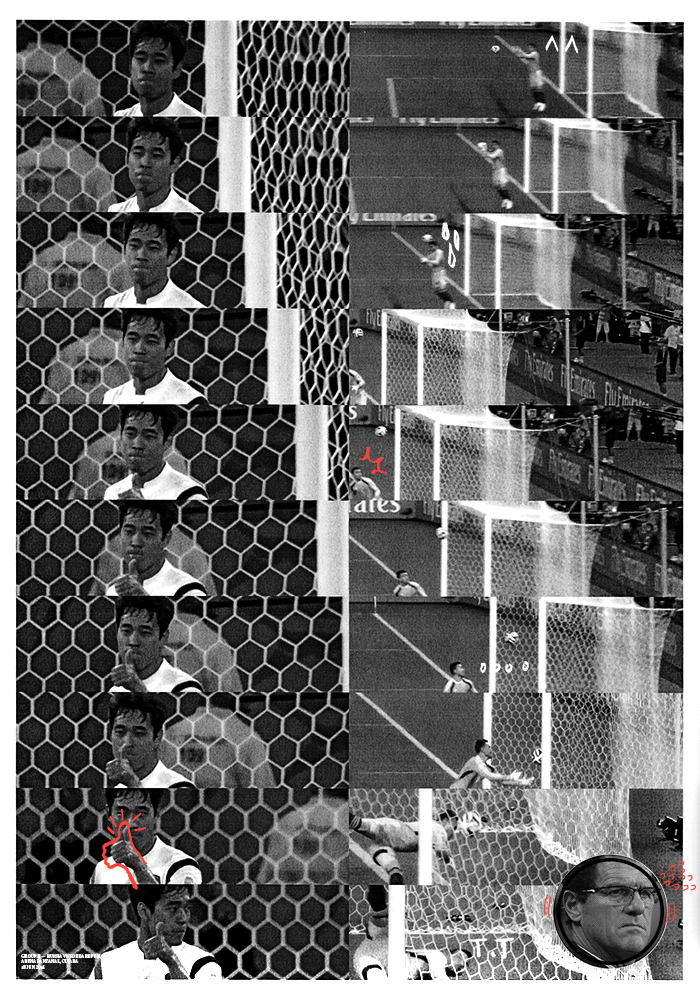 32 | 64 | 90

Poster series for 32 | 64 | 90

Poster series
2014
32 | 64 | 90 is an international creative showcase, featuring a curated group of 32 creatives from the 32 competing countries in this year's World Cup. Representing their national teams, the creatives will produce original 90 minute artworks that document their nation's journey through the tournament.

After each match, the artworks by creatives from the two competing nations are presented side by side documenting their team's performance and fortunes. Match by match, in victory and defeat, triumph and disaster, the collected images from the 64 matches in the tournament will provide a unique creative expression of the 'World Cup muse' as it has visited each team, each country and each creative.