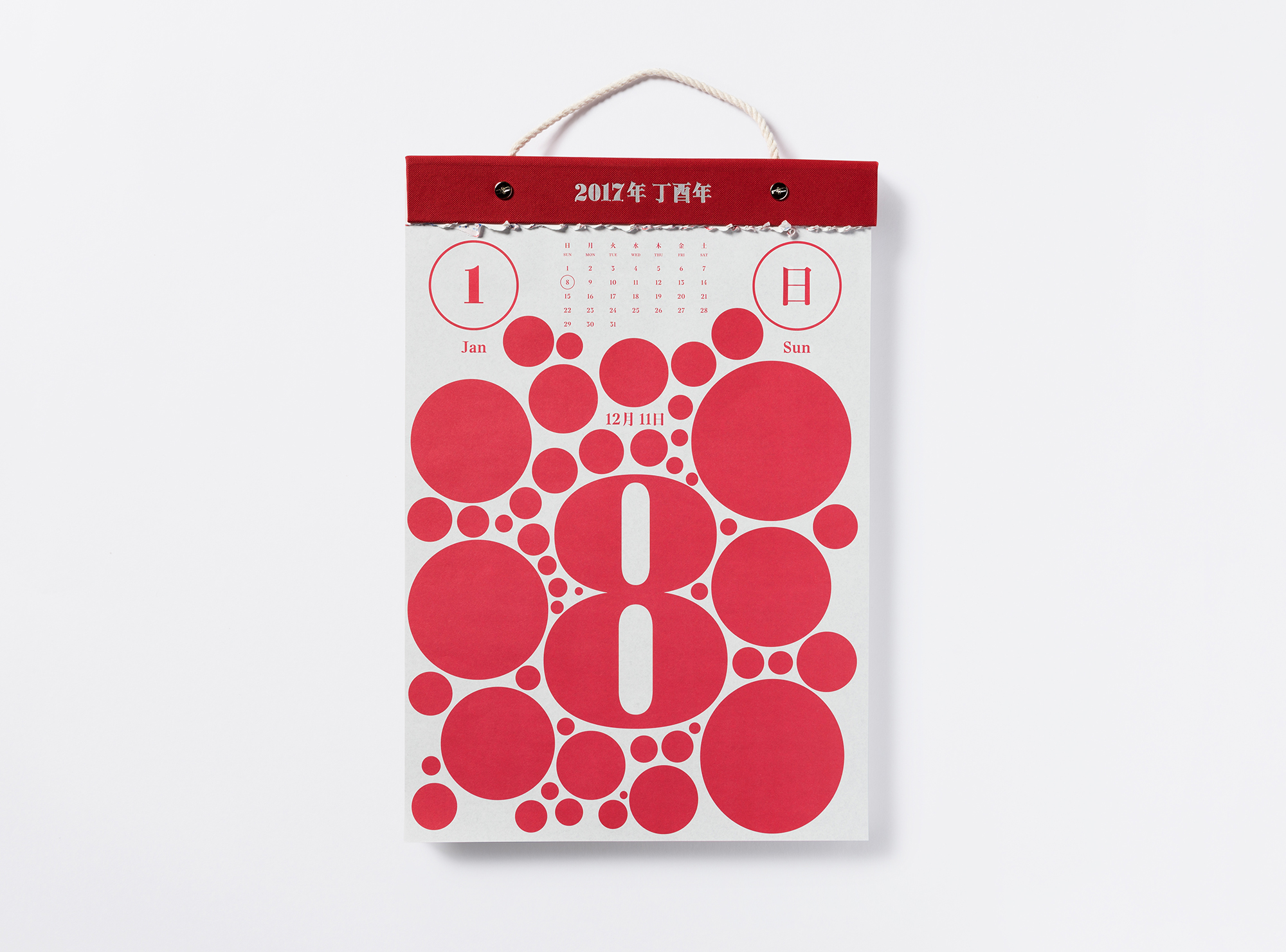 Everyday Graphic Calendar 2017

Standard ver.
KRW: 48,000
260x375mm

Small ver.
KRW: 32,000
110x190mm

367P
Daily Calendars are used by earlier gen-erations and occasionally seen these days, but they looked fresh and intriguing to us.The date can be checked from various sources. However, daily calendars enable you to "feel" how each day starts and ends through your eyes and hands.We wished to convey the value of the Daily Calendar, which are losing their places. Thus, we designed 365 graphics for each 365 days. This might give an excitement for someone to begin a day with, and it might give a joy for someone to peek into a graphic design studio's doodle pad.Composed in a new perspective and touch, we hope this daily calendar to be the beloved item by our generation.

간혹가다 발견하는 일력은 그다지 멀지 않은 이전 세대의 물건이지만 퍽 낯설고 재밌어 보였습니다. 요즘에는 날짜를 확인할 수 있는 여러가지 물건들이 있지만, 일력에는 하루가 시작되고 지나가는 것을 눈과 손으로 느낄 수 있게 해주는 매력이 있습니다. 우리는 점차 자리를 잃어 가는 이 일력의 가치를 다시 전하고 싶었습니다. 이를 위해 365일, 각 날들을 위한 365개의 그래픽들을 디자인했습니다.어떤 이에게는 새 하루를 맞이하는 재미를 주고, 또 어떤 이에게는 그래픽 디자인 스튜디오의 낙서장을 훔쳐보는 즐거움을 줄지도 모르겠습니다.
새로운 관점과 손길로 구성된 이 일력이 우리세대에서도 사랑받는 물건이 되었으면 합니다.