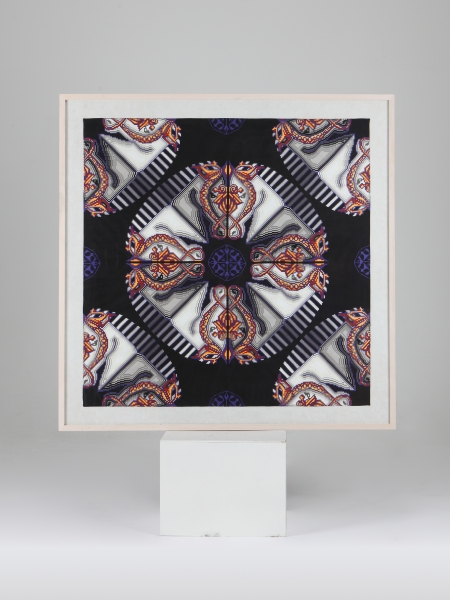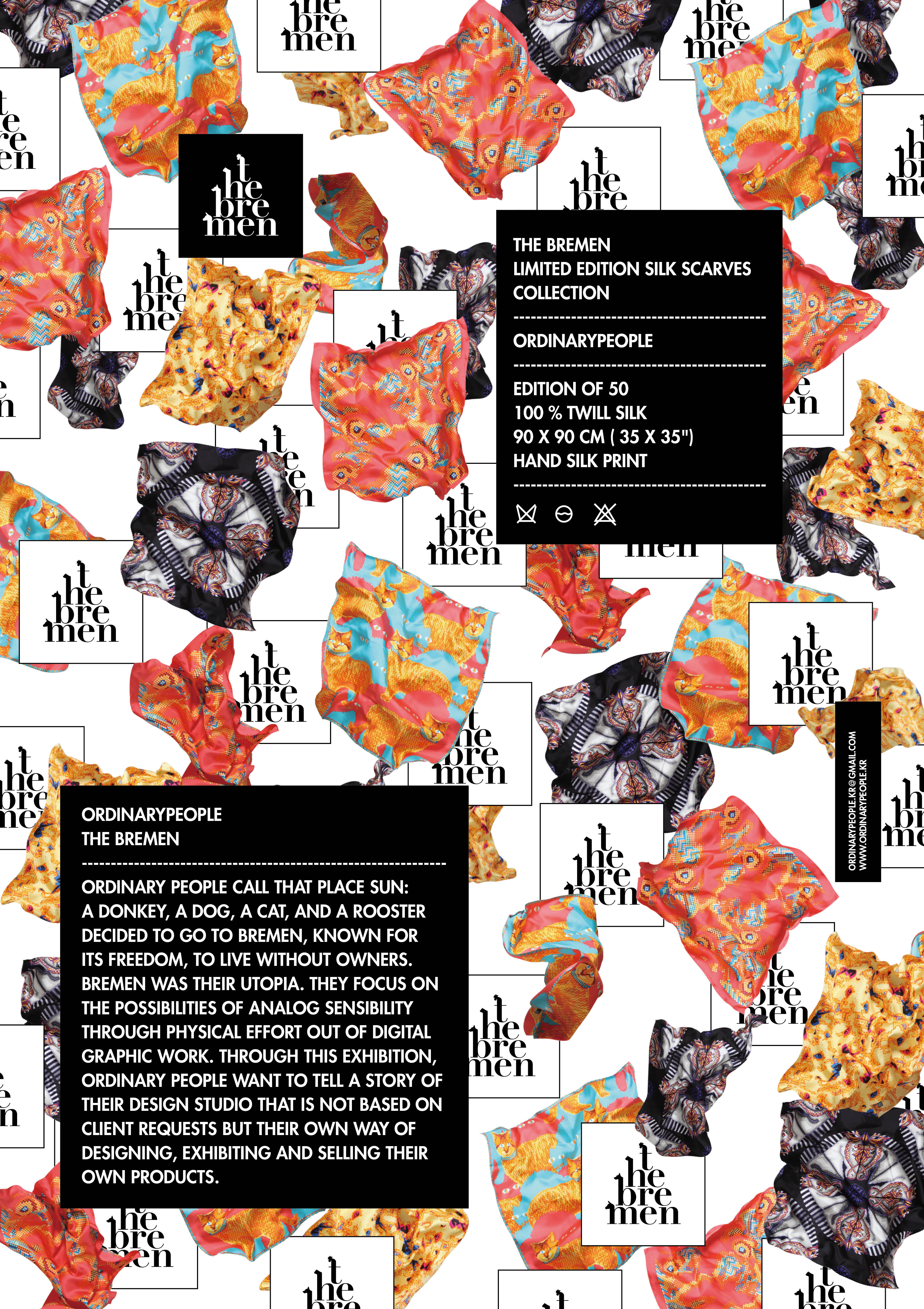 THE BREMEN
2011

Exhibition
2011.9.2–9.13
Brownbreath Wall, Seoul, KR
2011.11.4–11.10
PLATOON KUNSTHALLE, Seoul, KR

ORDINARY PEOPLE call that place SUN: a donkey, a dog, a cat, and a rooster decided to go to BREMEN, known for its freedom, to live without owners. BREMEN was their utopia. they focus on the possibilitiesof analog sensibility through physical effort out of digital graphic work. through this exhibition, ORDINARY PEOPLE want to tell a story of their design studio that is not based on client requests buttheir own way of designing, exhibiting and selling their own products.

우리는 컴퓨터 한 대와 다섯 평 남짓한 공간만 있으면 간판 걸고 작업할 수 있는 혜택을 받았다. 디지털 환경에서 그래픽 디자인을 접하고 익힌 우리에게 태생적인 한계인 노동의 아우라, '손맛'은획일화에서 벗어날 수 있는 탈출구인지 구시대의 유물인지 고민하지 않을 수 없다.단순히 아날로그와 디지털의 사생아를 만드는 것이 아니라 우리의 그래픽 육체노동은 무엇인지를 탐구한다.

우리는 기존의 아날로그 감성을 디지털로 옮기는어떠한 활동에도 관심이 없다. 반대로 매우 건조하고 일률적인 디지털 작업이 우리 손에서 벗어나 구현될 때 생기는 수많은 가능성에 초점을 둔다.우리는 태양으로 간다.